---
Behind the Butterfly
---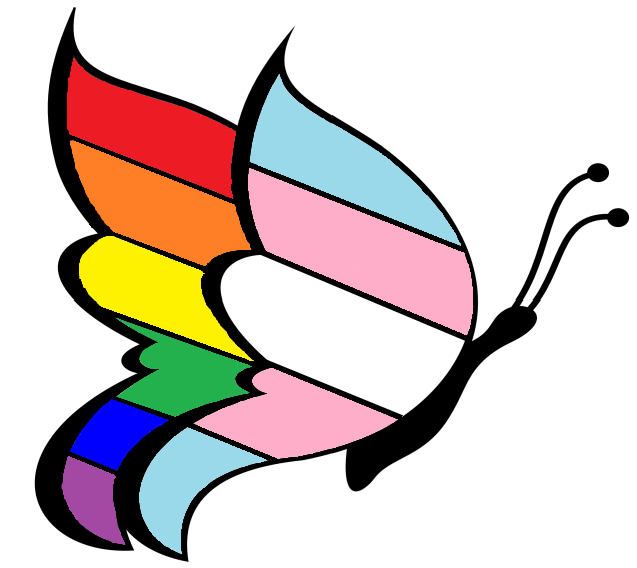 Starting in 2014 I started thinking of ways in which I could simplify introducing they/them pronouns when meeting other people. It was readily apparent to me that being referred to by my correct pronouns was essential, and that the explanations were very energy intensive. Eventually I decided that an embroidered patch would be a good way to invite people to use my correct pronouns. While the results were mixed the logo I developed to draw attention to my pronouns quickly became a personal sign that has layers of meaning.
Meaning of the symbols in the butterfly logo
Butterfly: Long recognized for it's natural process of transformation, I chose this base shape to honor the times of gooey messiness that transitions often require.
Gynandromorph: I chose to make the wings drastically different colors to reflect my experience as a gynandromorph, a form of a species that has both female and male morphology.
Front Wing: The front wing uses the colors of the Transgender Pride Flag designed by Monica Helms, in acknowledgment of my transgender journey.
Back Wing: The back wing uses the colors the Rainbow Pride Flag to reflect my active involvement with the queer community and my complex sexual and romantic orientations.
Black Border: I chose to include a black border because black is the traditional color of mourning in my society. As I was developing this design I felt it was critical to honor those who died too young to violence or suicide stemming from our societies failure to honor their journey and experience.