About the Pathfinder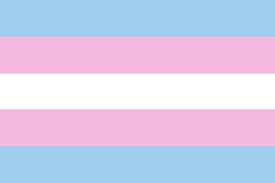 This guide started with my first frantic search for information on whether or not I might be transsexual. This was followed by a more desperate search for information on the transition process. As a young man who had been assigned to the female sex at birth I was lost figuring out what steps I could use to bring my body in line with who I was and how to interact with other men as a man. I was never shown the social rules, grooming methods, and etiquette for my sex, and thus my search began. I applied everything I had studied about information, using databases, Google and people in equal turn. Over time I noticed that I was using some resources repeatedly, and found others less than useful.
As I moved to the School of Library and Information Management as a graduate student I often wondered if the search process could be simplified. Was it possible to bring the most accessible, accurate and useful resources to one place? My dream was to create a place where those wanting to explore the possibility of transitioning to male could find all relevant information on the topic. A class assignment to make a pathfinder provided the perfect opportunity for me to embrace this challenge, with a few modifications. The goal of this document is to provide an introduction to basic terminology, techniques and resources that individuals transitioning to male might be interested in.